ABC Arts / By Smriti Daniel for The Art Show
For days, Vivienne Binns resisted the idea of adding teeth to her painting of a vagina.
"The image kept coming to my mind and I kept rejecting it … Finally, I got tired of trying to avoid them and I just put them in."
Something clicked. The painting, which Binns describes as "brightly coloured" but "crudely executed", worked as she intended – as a metaphor for the power of the feminine.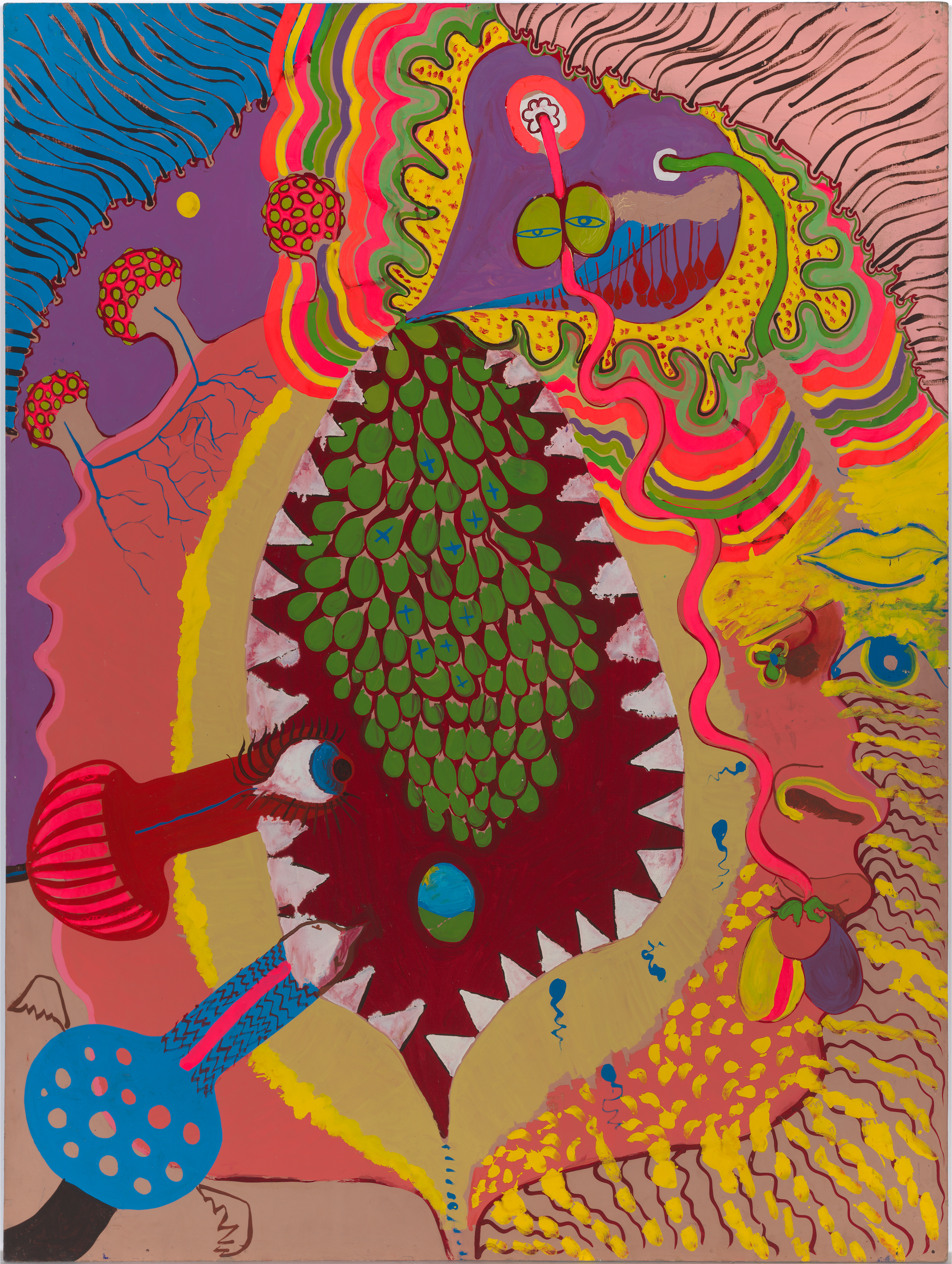 Binns would not give it its title, Vag Dens, until after its debut — in her first exhibition, Paintings and Constructions, which opened at the Watters Gallery in Sydney in 1967.
At the show, a friend who was a psychologist told her that the image of the toothed vagina appeared in many cultures in different eras, and was sometimes called "vagina dentata".
Binns, who had arrived at the image on her own, was amazed to find it had resonated with others across history.
Hanging alongside Vag Dens in the Watters exhibition was the painting Phallic Monument – dual portraits of male and female genitals.
"Those two were conceived to go together," Binns told ABC RN's The Art Show recently.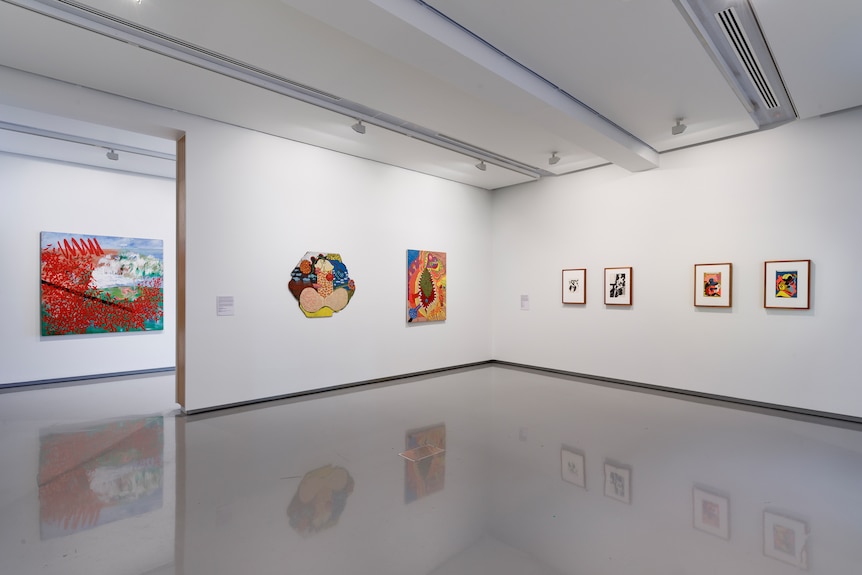 The artist — now 81 — is among those featured in The Exhibitionists, a new docu-comedy from the ABC that highlights how Australian women have had to confront entrenched sexism to carve out spaces in the arts.
The Exhibitionists also captures the early responses of critics to Binns' work.
Reviewers described "monumental repulsion" and "pure obscene horror"; one accused her of creating "quite the most disturbing artwork I've ever seen".
Art critic Elwyn Lynn wrote that Binns had turned Watters Gallery into a "tenth-rate phallic temple" and said her work "affronts masculinity".
Fifty-five years later, these same paintings are being celebrated as part of the major survey exhibition Vivienne Binns: On and through the Surface, which opened at Monash University Museum of Art in Melbourne (MUMA) in February and will transfer to the Museum of Contemporary Art (MCA) in Sydney in July.
Incorporating more than 100 works across the mediums of painting, printmaking, sculpture and drawing, the exhibition reveals how Binns responded to questions of women's social and sexual liberation — from tapping into the charged, disquieting waters of her own subconscious to looking outward, and embracing a community of neglected and 'invisible' women artists.
First published by the ABC on March 8, 2022. Read the rest of the article here.