Omar Sakr remembers looking up and seeing a small plane trace "Vote No" in big, smoky letters that left a trail like clouds in the sky.
It was 2016, as the same-sex marriage debate raged in Australia.
In Son of Sin, Sakr's debut novel, the young Arab Australian protagonist – a believer, a sinner, and the son of an absent father and a violent mother – also looks up and sees that writing in the sky. Sakr writes:
"He was used to ignoring their nonsense. The whole country was debating the legal validity of love, churches and mosques and Liberals unleashing all the hatred and fear they'd spent so long cultivating. He was used to the negative will of strange millions, too."
Sakr tells ABC Arts that it was an "incredibly ugly and incredibly hurtful" experience.
"You were suddenly now having to have a conversation that, to be frank, is something any sensible person would recognise we had many decades ago, and did not need to have again; it was really just an excuse to hurt us," he says.
George Haddad, author of Losing Face, also remembers the lead-up to the same-sex marriage plebiscite as a time of unwarranted scrutiny: "It felt like we were suddenly, for no reason, being judged in a kind of weird, contemporary witch trial of the digital age, where everyone was having their say about someone else's happiness, someone else's life."
Haddad came out to his mother Nawal in 2017, after he was outed by an extended family member without his consent.
"It really became quite an anxiety-inducing thing," he recalls.
In their new novels, Sakr and Haddad, draw from history and memory to create moving narratives centred on bisexual protagonists living in Western Sydney.
Like Sakr and Haddad, the characters they wrote into life – Jamal Khaddaj Smith and Joey Harb respectively – have much in common: they belong to migrant communities; they are sons of single mothers; they are not rich; they live in a country where people who look like them have learned to be careful around the law; they're bisexual; and they're uncertain about what they believe and with whom they belong.
You can picture Jamal and Joey sharing a joint, each knowing something about loneliness.
'It was harder to live it, to be honest'
Sakr has previously drawn on his own experiences in his poetry collections These Wild Houses (2017) and The Lost Arabs (2019).
"People are always going to have these ideas about writers' lives informing their work. If you're going to come to my work with that assumption, then I'm going to run at it," Sakr told ABC RN's The Book Show.
He dubs Jamal his "distant avatar", through which he tells the story of a young man's sexual awakening and struggle to locate himself within the faith, traditions and family ties he has inherited.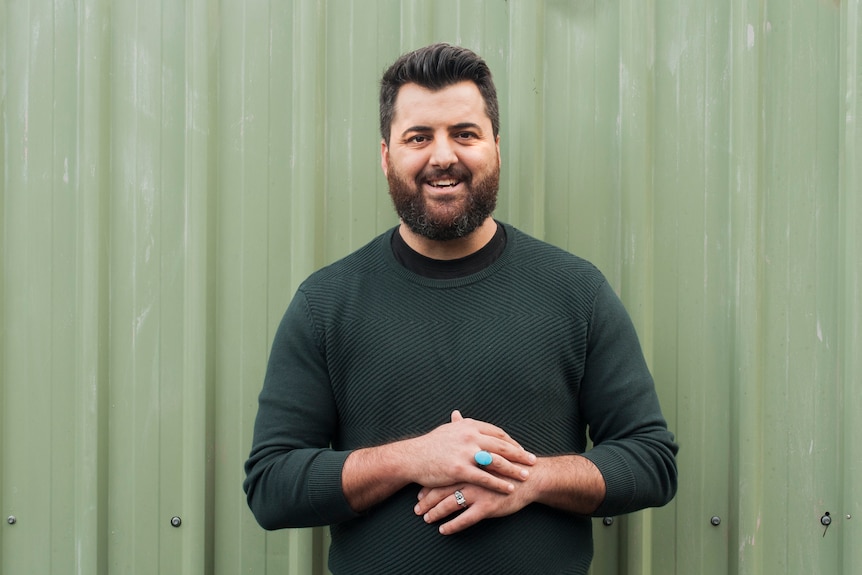 The novel depicts the harrowing physical abuse Jamal experiences at the hands of his uncle and later, his mother.
But Sakr finds tenderness for her, and that warmth suffuses Son of Sin.
"After I wrote my first poetry collection, I realised that it was really, really important that I give as much love as I could to the characters who are representative of my family members, because you only get what I give you, right?
"So, I made a concerted effort after that to give the context to my mother: how she is a product of her environment, and the violence that was inflicted upon her first."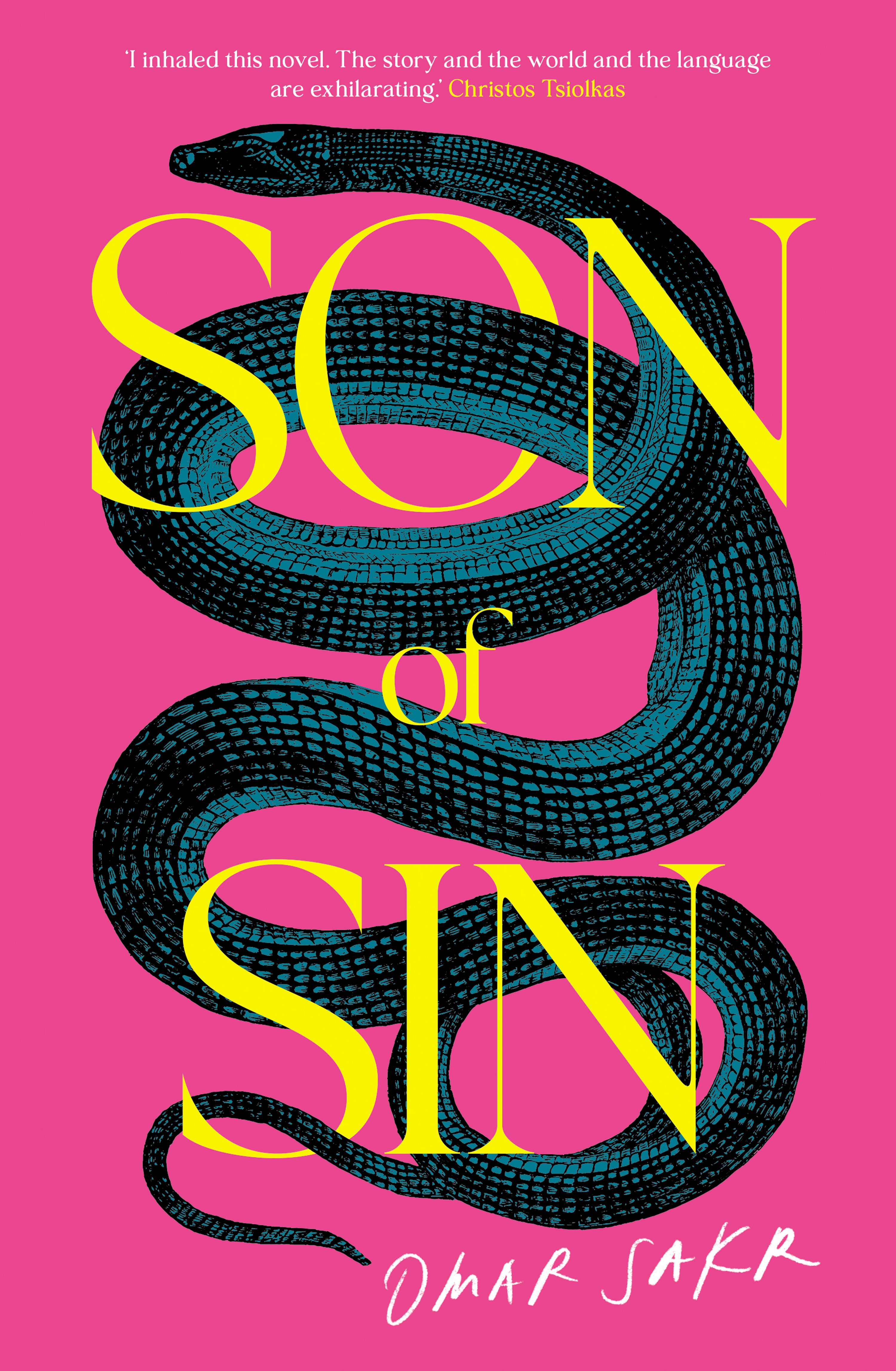 Sakr also embeds letters from his father, WhatsApp messages from relatives and even things his aunty said to him, in the novel.
He says he is often asked if it is hard to share these details with readers.
"It was harder to live it, to be honest; to live it and survive it," he says.
"But in revisiting those memories and also in fictionalising them, I take some of the power away from those moments … I use it to reclaim agency that was lost through the abuse."
Sakr doesn't just write about his family memories – he also writes about the racist political climate in Australia in the 2000s.
In the novel, Jamal watches the Cronulla Riots of 2005 unfold, and later comes home to the aftermath of a raid by the Middle Eastern Organised Crime Squad (a police unit formed in response to the riots).
"It was incredibly frightening to see what I saw on the news, but also to hear the conversations that were going on around me – all the talk of reprisals and of gangs," recalls Sakr.
First published by the ABC. Read the rest of the story here.