As befitting a riverkeeper, Charlotte Sterrett lives just three doors down from the waters she watches over.
On a warm, clear day, there's a swimming hole in the Yarra (Birrarung) river she likes to go to with her daughter, partner, and dog. The bank there isn't too steep, and the current is gentle. The air is filled with the sounds of birds and the wind in the trees.
"The water looks brown because of the suspended particles, which are very fine and come from the clay that's in the earth around us," Sterrett told ABC RN's Blueprint for Living.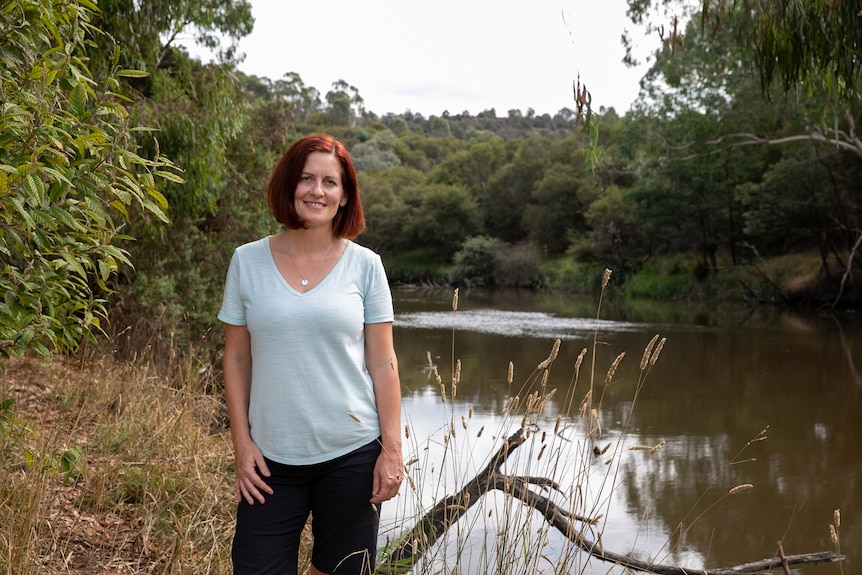 While that colour has led people to dub it the "upside-down" river, "it doesn't necessarily mean that it's unclean. It's just a very Australian River."
The river is deeply tied up with Sterrett's sense of identity and belonging to Melbourne.
"I always think about how Wurundjeri Woi-wurrung people are connected to their Country and to me, that little part of my backyard is really part of me. I care deeply about the future of the river. And I know what happens upstream affects what happens downstream."
The Yarra Riverkeeper Association is an independent, community-led organisation of advocates, and she became their riverkeeper in January. Sterrett, the third person and the first woman in the role, is very aware of how much she must learn – and what hangs in the balance.
First published by the ABC on April 18, 2022. Read the rest of the story here.